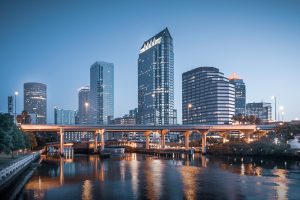 Alliance Air Solutions
With more than 20 years of experience in the HVAC/Refrigeration industry, Chris Bartkus launched Alliance Air Solutions in 2009. The company was founded based on the principle of developing long-term relationships through promoting trust, honesty and quality service. This is reflected in the growth of the business through loyal customer referrals.
Our Parent Company – Climatech, Inc.
Climatech, founded in 1972 by Mitchell Taback, specializes in the installation and service of HVAC equipment. Throughout the 1970s, Climatech filled a void of professional, quality oriented contractors in the market. It was dedication to excellent service and quality workmanship that propelled Climatech into the refrigeration marketplace.
Mitchell's son, Brad, became President and CEO of Climatech in 2005, transitioning the company to the second generation.
Today, Climatech remains a successful full-service HVACR provider. From design and installation of new systems, retrofits of existing systems, comprehensive maintenance programs and unparalleled 24/7 emergency service, Climatech has positioned itself as a leading HVACR provider.